The Ashe County Amateur Club will offer license examinations February 5th, May 6th, August 5th, and November 4th, 2024 at 5:00 p.m. the Ashe Medics Conference Room, 716 Mt Jefferson Rd, West Jefferson, NC 28694. Preregistration is preferred but walk-ins are welcome.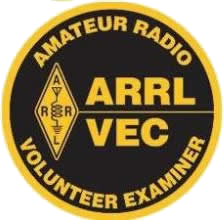 For more information, contact any member of our club or at

In order to operate a ham radio, you must be licensed by the Federal Communications Commission. Getting a license is easy and the members of the Ashe County Amateur Radio Club are here to help! Our Volunteer Examining Team offers testing sessions for all classes: Technician, General, and Extra.
Exam Candidates: Examinees are required by the FCC to submit your FRN with your license application form. New license applicants must create an FCC user account and register their Social Security Number (SSN) in the FCC Commission Registration System (CORES) before attending exam sessions. Registrants will be assigned an FRN which will be used in all license transactions with the FCC. For instructions on how to register your SSN and receive an FRN from the FCC, visit the CORES Registration page and the FCC's Registration instructions page. Per FCC rules, a valid email address is also mandatory on the application form to receive FCC correspondence, including the official copy of your Amateur Radio license.
Click Here for FCC CORES Tutorial Videos.
Here are some helpful sites to prepare for your exam:
KB6NU's No-Nonsense Technician Class License Study Guide – Free!
NCVEC Quick-Form 605 Application
Renew Your License Tutorial – ARRL